CAST & CREATIVE
CURRENT AND PAST CAST MEMBERS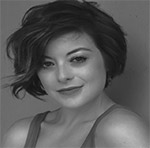 KILEY L. MCDONALD (Carla) is excited to be joining the Waist Watchers family! While calling New York City home, Kiley has had the opportunity to perform all over the world. In 2013, Kiley premiered a new show for Tokyo Disney called Mickey & Company. She was the lead female vocalist and stayed with the production for one year. Other favorite roles include, Cabaret (Sally Bowles), The Legend of Julie Taymor or The Musical That Killed Everybody! (Star Actress), Legally Blonde (Pilar), I Love You, You're Perfect, Now Change (Woman 2), HAIR (Crissy), The Three Musketeers (Milady De Winter), The Who's Tommy (Mrs. Walker) and Top Girls (Marlene). Thank you to her agent, Dave Secor & DHA, her family, The Guhls, Drew O. and Anna B.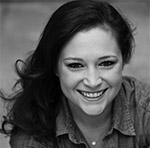 STEPHANIE GENOVESE (Cindy) is a proud graduate of the Hartt School where she received her BFA in Musical Theater. She is very grateful to Alan, Matt and the rest of the Waist Watchers family for welcoming her back. Stephanie hosted her own television series ("Hit The Road:Texas") on the Weather Channel and has performed in venues such as The Bushnell and Lincoln Center. Stephanie is grateful for her opportunities to perform from New York to Miami as a range of characters in an array of productions including Shakespeare's Tempest (Stephano), The Mikado (Yum-Yum), Shrek (Dragon/Mama Ogre/Mama Bear) , The Who's Tommy (Naughty Nurse) and more. Much love to Tom, Geri and Robert. Always for Jeanine and Jackie.
LILIANE KLEIN (Connie) is thrilled to be returning to WaistWatchers the Musical! Regional: CT Free Shakespeare (CT), Aurora (CA), SpeakEasy (MA), Commonwealth Shakespeare Co (MA), Majestic (MA), Stoneham (MA), Fiddlehead (MA), NextDoor (MA), Foothills (MA), LongWharf (CT), Ivoryton (CT). NYC: Lincoln Center, New York City Opera, Urban Stages, NYMF, Musicals Tonight!, La Mama E.T.C.. Tours: Titanic, Scrooge. Film: Super Troopers 2, Men in Black 3. TV: HOT3 Israel mini series, Ananda, Kid Fitness on PBS. Training: Boston University SOT. Proud member of AEA and SAG-AFTRA. Thanks and love always to M, M, B, S, M, M, CFS, Friends, Fans, and YOU!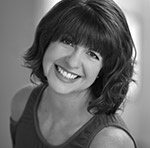 KRISSY JOHNSON (Cheryl) received a Bachelor of Music from Trinity University in San Antonio followed by a Master of Music in vocal performance from the University of Houston. She lived in NYC for several years following graduation, and her New York credits include MURDERED BY THE MOB, FORGOTTEN BROADWAY, and THE WWOW RADIO MYSTERY HOUR. Regional Credits include HOUDINI at the Goodspeed Opera House in Connecticut; ZORRO, DAVID DANCES, and A CHRISTMAS CAROL at the Burt Reynolds Theatre in West Palm Beach, Florida. Currently Krissy is a resident of the Philadelphia area, where she has performed leading roles in MAN OF LA MANCHA, BIG RIVER, HIGH SCHOOL MUSICAL, FOOTLOOSE, LUCKY STIFF, RAGTIME, SHAKESPLOITATION I and II, MOLUMBY'S MILLION, THOROUGHLY MODERN MILLIE, THE DOMESTICATION OF WOMEN, THE SOUND OF MUSIC, FUNNY GIRL, NOISES OFF, and 42ND STREET. In addition to musical theatre, she presents classical recitals and performs one woman shows at nursing and retirement homes. Krissy also received a Masters in Family Therapy from La Salle University last year. One of her goals is to combine her love of music and performing with a desire to help others. She is thrilled to have joined the WAIST WATCHERS national tour in 2016 after originating the role of "Cheryl" with Playhouse Productions in Philadelphia. Thank you to the cast and crew for making this such a wonderful experience! And thanks to her husband, Larry, for helping to make all her dreams come true!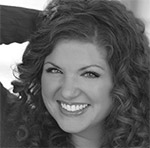 MEAGAN MICHELSON (Swing/ASM) is elated to join the fierce broads of Cook's Women's Gym. She recently made her New York solo cabaret debut with her original, one-woman show, Mother Mary Says to Me at Feinstein's/54 Below. Regionally, Meagan has wreaked shrewish havoc as Domina in A Funny Thing Happened on the Way to the Forum at Priscilla Beach Theatre, cross-dressed and discoed as Mia/Oberon in American Repertory Theatre's The Donkey Show, decked the halls in Hanover Theatre's A Christmas Carol, and caused a stir as busybody Mirala in Barrington Stage Company's Fiddler on the Roof. She also toured the country as a gospel-belting octopus in ArtsPower's The Rainbow Fish. Meagan holds her M.F.A in Musical Theatre from The Boston Conservatory and her B.A. in English from Harvard. Oh, and she can do one heck of a Cher impression. Thank you, Matt, for the gym membership. Love to Mom and Hel.
CREATORS
ALAN JACOBSON (Creator, Book & Lyrics) is a producer, actor, director, acting coach, and with WaistWatchers The Musical, added playwright to his resume. Alan has produced more than 80 shows around the country, and two of his shows moved to New York. If You Ever Leave Me I'm Going With You starring Renee Taylor and Joe Bologna to Broadway, and Down the Garden Paths starring Eli Wallach and Anne Jackson, Off-Broadway. Mr. Jacobson has written, produced and directed over 50 cabaret shows, and is a co-founder of Broadway Theatre Cruises, a company specializing in theme packages with Broadway stars. Fulfilling his passion to help people, Alan is also a career coach and business consultant, helping others in their career or in building their business. Originally titled Food Fight, which Alan wrote in 2007 and set to existing songs, the show premiered at The Maltz Jupiter Theatre in Florida in October 2007. It subsequently played in numerous cities under the original title, including Atlanta, St. Louis, Jacksonville, Ft. Lauderdale, Birmingham, Sarasota, and on a mini-national tour in 2010. In 2013, Alan changed the title to WaistWatchers The Musical, and productions included a 6 month run at the Plaza Theatre in Manalapan Florida and 3 months in Coral Springs Florida, amongst several productions. He then turned over the producing to Playhouse Productions, and in 2016, WaistWatchers The Musical played 3 months in Phoenix and San Diego, 2 months in Philadelphia, 3 months on a California tour, and 5 weeks in New Jersey. With the new and original music added to the show, premiering at the PGA Arts Center in Palm Beach Gardens, Florida, Alan envisions a New York run, as well as many more stops nationally and internationally.
VINCE DI MURA (Composer) is a composer, arranger, Jazz pianist and musical director. He has appeared on concert stages and theatres throughout North America, Canada, Europe and Latin America. He currently serves as the Resident Composer and Musical Director for the Lewis Center of the Arts at Princeton University. He has conducted theatre seasons at The Bethesda Nederlander Theatre, Laguna Playhouse and El Portal Theatre in California, Arkansas Shakespeare Theatre, the Augusta Barn Theatre in Michigan, Artpark and Company in Lewiston N.Y., Tennessee Repertory in Nashville, The Asolo Theatre Company, Florida Studio Theatre and American Stage in Florida, Passage Theatre, Act II Playhouse, The Arden Theatre Company in Philadelphia, The Muhlenburg Summer Theatre Festival, The American Theatre Group, and The Little Theatre in the Rockies.
Best known for his arrangements of "My Way: A Tribute to the Music of Frank Sinatra," (with over 600 productions nationally), Vince has musical directed productions at the Blowing Rock Stage Company and Flat Rock Playhouse in North Carolina, Western Michigan's Cherry County Playhouse, The Barter Theatre in Virginia, and Arkansas Repertory Company in Little Rock. In 2005, Vince co-created, arranged and musical directed American Stage's premier production of "I Left My Heart"; A Tribute to Tony Bennett: Licensed by Summerwind Productions. There has been multiple productions of "I Left My Heart" since its premier, including successful runs the Laguna Playhouse (which he musical directed), Welk Resort Theatre in Escadido CA, Merry Go Round Theatre in New York, and the Phoenix Theatre in Arizona.
Vince has fulfilled many compositional commissions from Princeton University's department of Theatre and Dance, Rutgers University, Rider University, the Pingry Foundation, the University of Colorado, The Scioto Society, Children's Theatre Company in Minneapolis, Fairleigh Dickinson University, Arkansas Shakespeare Theatre, Passage Theatre, the University of Northern Colorado, and a host of scores for People's Light and Theatre Company. As an arranger, Vince has fulfilled commissions from Summerwind Productions, Act II Playhouse, The Arden Theatre Company, MusicalFare in Buffalo NY, and Princeton Summer Theatre. Mr. di Mura is also the author and curator of "A Conversation With The Blues." A 14 part web instructional series on improvisation through the Blues. Produced by Soundfly Inc.
He holds composition and jazz fellowships from the William Goldman Foundation, Temple University, Meet the Composer, CEPAC, the Union County Foundation, the New Jersey State Council on the Arts, the Puffin Cultural Forum and the Mid-Atlantic Arts Foundation.
JACKIE HORWATH (Stage Manager) has been stage managing in the NJ and Philadelphia area for over 15 years. She has a BFA in Applied Theatre Arts from University of the Arts. 2004 Barrymore Award winner of: The Suzanne Roberts Theatre Alliance Scholarship Award. Favorite SM credits include: Into the Woods, Crazy For You, Of Mice and Men, Reefer Madness, Urinetown, Jeffery, Hair, Rocky Horror, Noises Off, Cabaret, Red, and Zombie Prom. A big thank you to my husby Brice, and to all who believe me.
EMILY WHITAKER (Music Director) is a music director and pianist based in New York. She recently worked as a music assistant for the acclaimed Off-Broadway musical The Band's Visit. Favorite recent credits include Women in the World of Sondheim at 54 Below, and assisting for Fiasco Theater's production of Into the Woods (now on a national tour). This spring, she will music direct Into the Woods at Princeton University. Emily also works as a teaching artist at McCarter Theater and a music copyist.

DANI TUCCI-JURAGA (Choreographer) is a member of the Dance Educators of America, SAG-AFTRA and Actors Equity. (Broadway) Sesame Street at Madison Square Garden. (International Tours) Sesame Street Live (USA/Asia), The Magic School Bus Live and Disney Cruise Lines. (Film) 'Silver Linings Playbook'. (TV) Hairspray Live, choreography at NBC-10 Philadelphia. Dani is a guest-teaching artist at the Bucks County Playhouse and owns/operates the Downstage Center Dance Studio. In her free time, she is a fitness trainer and performs voice overs & stunts for kids.
MATT SILVA (Director) is a free lance director based in Philadelphia. Matt holds an MA in Theatre from Villanova University and an MFA in Directing from Florida State University. In addition to directing the successful production of Old Jews Telling Jokes in Philadelphia & on tour, and Becoming Dr. Ruth in Phoenix, a few of Matt's favorite directing credits include: Hotel Suite, Rounding Third, The Love of the Nightengale, Crimes of the Heart and Joseph and the Amazing Technicolor Dream Coat (he received a Barrymore nomination for Best Director of a musical for his 14-person adaptation of Joseph). In addition to his freelance work, Matt is the Director of Dramatics at The Philadelphia Cristo Rey High School and is the Assistant Director at St. Joe's Prep, his beloved alma mater.
PLAYHOUSE PRODUCTIONS, INC. (Producer) is a theatrical producing company run by Dana Matthow & Philip Roger Roy, now presenting national tours & regional productions of Old Jews Telling Jokes; My Mother's Italian My Father's Jewish & I'm In Therapy; You Say Tomato I Say Shut Up!; Respect: A Musical Journey of Women; WaistWatchers The Musical; Nora Ephron's Love Loss & What I Wore; Becoming Dr. Ruth; The Calamari Sisters, Gefilte Fish N' Chips & Menopause The Musical. In New York City productions include My Son The Waiter - A Jewish Tragedy for 15 months (now on national tour). The company often has four or five shows running simultaneously in different cities. For information visit PlayhouseInfo.com.